Now, I am not a fan of English dubs on Japanese anime. After all, there is something about the original Japanese soundtrack that makes an anime more authentic. At least, to me.
But, I have to admit the soon-to-be-released Vinland Saga Season 1 Blu-ray, with its English dub, features superb voice acting and, for those anime fans that love English dubs, it may just be a must buy.
The Twin Engine produced Vinland Saga Season 1, of course, was one of the best anime series of 2019.
Fans praised it for its complex characters, well-written story, gorgeous artwork, incredible fight scenes and superb Japanese voice acting. Some (including me!) insisted it was better than Demon Slayer: Kimetsu no Yaiba.
The series even ended up in the Top 10 in a poll by Kadokawa Game Linkage when it comes to the most satisfying series of 2019.
Related: Vinland Saga director Shuhei Yabuta thanks staff, fans, and mangaka Makoto Yukimura after final episode airs
All of this is why the soon-to-be-released Vinland Saga Season 1 Blu-ray is likely to be a big hit for Sentai Filmworks.
Listen to the Vinland Saga English dub, and it's all but guaranteed. Especially as, when it comes to English dubs, the Sentai Filmworks version sounds even better than the Netflix dub of the same series.
Vinland Saga Season 1 Blu-ray features
The Vinland Saga Season 1 Complete Collection Blu-ray features all 24 episodes of the first season of the historical epic anime on three discs.
That is 600 minutes of action, drama and adventure. All in a choice of the original Japanese soundtrack with English subtitles, or the aforementioned English dub.
The Complete Collection also features two clean opening animations, three clean closing animations and three Japanese promos.
The Vinland Saga Season 1 Complete Collection Blu-ray releases on Tuesday, August 31st, 2021 (in three days time, in other words!), and is currently up on pre-order for $62.99 at Sentai.
The Sentai Filmworks Vinland Saga English dub stars:
Mike Haimoto (Akane in Run with the Wind) as Thorfinn Thordarson
Shannon Emerick (Riki in Little Busters!) as young Thorfinn Thordarson
Andrew Love (Daigo in Food Wars!) as Bjorn
David Wald (Hannes in Attack on Titan) as Askeladd
Jason Douglas (Seiji in Initial D) as Thors
Jay Hickman( Joichiro in Food Wars!) as  Floki
Joe Daniels (Chihiro in After the Rain) as Thorkell
John Swasey (All for One in My Hero Academia) as Leif Ericson
Josh Grelle (Armin in Attack on Titan) as Prince Canute
Luis Galindo (Junji in Kokkoku) as King Sweyn
(The full list of all actors in the Sentai Filmworks dub of Vinland Saga is here).
If you're not sure if the series is worth grabbing on Blu-ray right now, check out the three Vinland Saga English dub trailers down below — especially the extended dub clip — listen to that superb English dub soundtrack, and I guarantee you will change your mind.
Meanwhile, Sentai has this to say about the Vinland Saga plot:
Raised in peace and on fanciful tales of a mythical far-off land without war, young Thorfinn dreams of someday traveling to the fabled Vinland.  That dream is shattered when threats from the legendary Jomsvikings put him in the path of a band of Viking mercenaries, forcing Thorfinn's father to sacrifice himself to the band's leader: Askeladd.  Alone and far from home, Thorfinn joins the forces of his father's slayer, determined to compel a duel with the mercenary leader and avenge his father.  However, Thorfinn quickly finds himself ill prepared for a soldier's life in the long war between Denmark and England…where the opportunistic Vikings earn coin by fighting for both sides.  Now he must learn how to fight and survive, even if it means facing friend and clan in battle.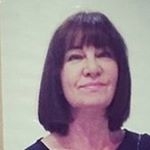 Latest posts by Michelle Topham
(see all)