The Serbian representative for the Eurovision Song Contest 2015, Bojana Stamenov, has released an English version of her Eurovision song 'Ceo svet je moj'.  Called 'Beauty Never Lies', the song sends the message beauty can come in any shape or form so anyone can be seen as beautiful.
Personally, while I love Bojana Stamenov and think she has a gorgeous voice, I'm not a huge fan of the song. Either in its original Serbian version 'Ceo svet je moj' or in this English version. The English version, though, is better than the Serbian version just because, with the lyrics being so important for the song's impact, at least more people will understand it.
Hopefully, Serbia will decide to send Bojana with the English version of the song (they're making that decision some time next week). After all, while Serbia has done well in the past without singing their Eurovision song in English, maybe it's time to try something a little bit different?
Meanwhile, both the Serbian version of Serbia's song 'Ceo svet je moj' and the English version 'Beauty Never Lies' are below. Listen to both and tell me what you think.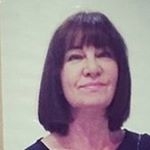 Latest posts by Michelle Topham
(see all)