San Marino's entry for Eurovision 2016 is an interesting thing, as the vast majority of people who have been listening to it on YouTube since it was released a couple of hours ago hate it. But, it's not Serhat's 'I Didn't Know' that's the problem. Honestly, you may not realize it, but it's not.
It's that the official video for Serhat's 'I Didn't Know' is just so terribly cheesy and looks just like a parody, it puts you off the song the minute you start watching it. But if you ignore the video, plug in your headphones and just listen to the song, it's actually quite beautiful.
Because Serhat has a beautiful, raspy voice, and a sexy accent, and the melody for 'I Didn't Know' is so very pretty.
That's why I'm saying, if Serhat gets the right staging for the semi-final for Eurovision 2016, something simple and elegant and not remotely cheesy, San Marino could do very well with this.
As for the song's creators, the composer of the song, Olcayto Ahmet Tuğsuz is from Turkey, and the lyricist is Nektarios Tyrakis from Greece. Well done. It's lovely.
Update – March 21st — You can sadly now ignore my commentary on this. San Marino has changed the original version of this song to an utterly terrible disco version, which has now shot Serhat's 'I Didn't Know' down to the bottom of my list of ESC 2016 songs. Awful. Absolutely awful.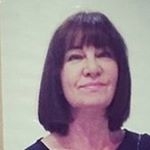 Latest posts by Michelle Topham
(see all)