On the same Jimmy Fallon show as Amber Heard this week, Seth MacFarlane participated in one of Fallon's Wheel Of Impressions games. And, during it, he managed to do an absolutely perfect impersonation of Irish actor Liam Neeson talking about Time Warner Cable.
'I have a very particular set of channels,' he threatened, impersonating the sometimes quite scary Neeson during his role in Taken.
'If you'd like to purchase these channels, I'll come to your house and install your cable, and that'll be the end of it. If you don't, I will look for you. I will find you. And I will kill you.'
MacFarlane also did a funny impression of Bobcat Goldthwait talking about Starbucks, and Ray Romano at the movies.
Then again, it's not surprising as Seth MacFarlane is always proving how good he is at mimicking other people.
Just watch him on the British TV talk show The Graham Norton Show a couple of weeks ago. There, he even sang Cyndi Lauper songs as different characters from'Family Guy'.
Watch him below.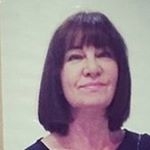 Latest posts by Michelle Topham
(see all)