Seth MacFarlane sings Cyndi Lauper songs as Stewie and Peter Griffin
Family Guy creator, actor, director and singer Seth MacFarlane appeared on The Graham Norton Show on Friday night where he sang a couple of Cyndi Lauper's greatest hits. Cyndi was, of course, sitting right next to him on the couch when he did it and, in typical Seth MacFarlane fashion, Lauper's songs weren't exactly sung as they normally are.
Of course, Graham Norton started it off by asking MacFarlane, if he was to sing any of Cyndi Lauper's songs, which Family Guy characters would he sing them as? MacFarlane then went on to choose 'Time After Time' and 'True Colors', singing them as Family Guy's Stewie and Peter Griffin.
Advertising
Related content: Comedian Amy Schumer tells Graham why she fell in front of Kanye West and Kim Kardashian — deliberately
With his considerable voice acting skills, and by stressing words you would never usually hear stressed in those particular Cyndi Lauper songs, Seth MacFarlane, of course, was hilarious. So much so, even Lauper laughed.
Watch him below.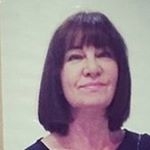 Latest posts by Michelle Topham
(see all)