Seth MacFarlane's 'Family Guy' called out Harvey Weinstein, Kevin Spacey and more many years before sexual assault and abuse claims
'Family Guy' creator Seth MacFarlane has been calling out men in Hollywood who were known for sexual abuse of women and men in the industry in his cartoon series for years. Now it has become clear just how serious MacFarlane was as media outlets like The Hollywood Reporter look back at past episodes of 'Family Guy', and the 'jokes' that were made about these men.
Comments MacFarlane made included his speech during the 2013 Oscar award for Best Supporting Actress when he announced the five nominees and then said "Congratulations you five ladies no longer have to pretend to be attracted to Harvey Weinstein".
But MacFarlane took it even further by making veiled accusations of sexual misconduct about several high-profile men, including Kevin Spacey, when he had baby Stewie in one episode running naked through a mall yelling, "Help, I've escaped from Kevin Spacey's basement!"
'Family Guy' also accused Brett Ratner of pedophilia during the episode "Leggo My Meg-O."
In it, Meg goes on a Paris trip and is kidnapped. Brian and Stewie then have to save her, in a plot similar to the Taken film series. Stewie, dressed as a little girl, infiltrates a sex-slave auction. Brett Ratner then bids $75,000 for him.
Since the accusations of sexual assault towards men like Harvey Weinstein, Kevin Spacey, Brett Ratner and more, Seth MacFarlane has spoken out even more. Particularly in the case of Harvey Weinstein, as he said he knew he was a sexual predator after an actress friend Jessica Barth, told him years ago that she had been attacked by Weinstein.
Watch The Hollywood Reporter story about Seth MacFarlane in the video below.
And while I have to say it is admirable MacFarlane attempted to stand up for the people who were being sexually assaulted in Hollywood through his cartoon show, it is still a pity he and many of the other men and women that knew about these men did not speak out more.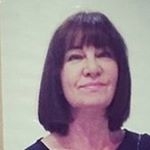 Latest posts by Michelle Topham
(see all)