Seth Meyers Annihilates Trumps 'Cruel Budget' That Goes After the Elderly, Veterans and Meals on Wheels
Seth Meyers annihilated Trump's 'cruel budget' last night, when he pointed out the drastic cuts in Trump's just-released budget go after almost every federal agency, including the Environmental Protection Agency, the National Endowment for the Arts, and Meals on Wheels.
And while, like most of the people who despise Trump (I am one of them), Meyers expected the cuts to the Environmental Protection Agency and the National Endowment for the Arts. But it was the Meals on Wheels cuts that infuriated him the most.
"How dead inside do you have to be to not want old people to get food?", asked Meyers. "Your heart is so small it makes your tiny hands look like catcher mitts."
Meyers went on to explain, "Old people voted for you. Your key demographics were old people, and older people. They believed you when you said you cared about them. There's nothing more low-life than lying to the elderly. You should know that. You're 70.
Don't you hate it when people lie to you and say things like "I'll try to make it down next week, it's just…I'm on Kayak and there are no flights" (a marvelous dig at Trump's wife, Melania, who obviously hates him so much she keeps a couple of states between her and the orange-haired toddler at all times).
As for Meals on Wheels demographics? Nation-wide, around 2.4 million senior citizens rely on Meals on Wheels to get at least one, hot nutritious meal a day.
As this CNN article explains, "According to Meals on Wheels, roughly one in six senior citizens in the country struggles with hunger, and the organization served 219.4 million meals in 2015."
Some estimates are up to 500,000 of the 2.4 million senior citizens getting food from Meals on Wheels are veterans.
All I can say is there is a special place in hell waiting for Trump. And he will deserve everything he gets.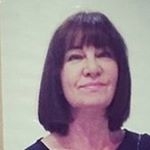 Latest posts by Michelle Topham
(see all)