Seth Meyers rants about Netflix
Seth Meyers had a fabulous rant about Netflix on his show last night. A rant that expressed all of our frustrations with Netflix and their policies.
But what made his rant even funnier was Meyers' audio was muted by the network, so all we could see was Seth Meyers shouting at the screen while subtitles scrolled over him, and a network representative explained what he was saying and why.
"In short, Seth believes you should get movie recommendations from friends. Not some creepy robot".
Watch Seth's Netflix rant below. I laughed so hard, I watched it five times.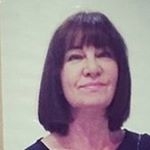 Latest posts by Michelle Topham
(see all)