Well, this is a fabulous surprise — a spin-off The Seven Deadly Sins movie called The Seven Deadly Sins: Grudge of Edinburgh.  Or, at least it was until I watched the just-released Netflix trailer for it.
That teaser trailer for The Seven Deadly Sins: Grudge of Edinburgh is less than 30 seconds long, but even in that half a minute you can see how terrible the CGI and graphics looks.
CGI and graphics, don't forget, Netflix released hoping to 'sell' this new spin-off film to Seven Deadly Sins fans such as me.
Looking at the 'likes' on the movie's YouTube video, however, it appears that was a failure. With as many people voting down the film as approving of it.
Then again, what did Netflix expect when fans fell in love with that gorgeous hand-drawn animation of the first two Seven Deadly Sins seasons, only to have ugly CGI foisted on them afterwards?
CGI most of us definitely don't want any more part of.
What is The Seven Deadly Sins: Grudge of Edinburgh?
As for the details, the upcoming animated movie is a spin-off of the main The Seven Deadly Sins story, which ended a couple of months ago with the release of the last 12 episodes of the Dragon's Judgement arc, followed by the Cursed by Light film.
A series, don't forget, that was superb when it was being animated by A-1 Pictures, but quickly dropped in quality when Studio Deen got their hands on the third season The Seven Deadly Sins: Imperial Wrath of the Gods.
It disintegrated in quality even further from then on out.
Now, it looks like the spin-off film The Seven Deadly Sins: Grudge of Edinburgh might suffer a similar fate, if the teaser trailer is anything to go by (and I will be very happy to be proven wrong if it's not), as a third and fourth production studio — Alfred Imageworks and Marvy Jack's — have now been handed the property .
The Seven Deadly Sins: Grudge of Edinburgh is based on an original story from author Nakaba Suzuki, and will follow the adventures of Tristan — the son of Meliodas and Elizabeth, and the kid we were introduced to for a brief few minutes before the end of the main series.
Now Tristan is a little older and is leaving his parent's castle on a journey that may just change his life forever.
Let's hope, while he's on his way to greatness, he manages to fix those dodgy CGI and graphics as well.
Watch the very short The Seven Deadly Sins: Grudge of Edinburgh teaser trailer below.
The film itself will arrive in two parts, with the first premiering sometime in 2022. If it's as ugly as it currently looks, I can't say I honestly care.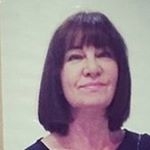 Latest posts by Michelle Topham
(see all)