The so-called stylish first-person shooter Severed Steel is coming to PC in September via Steam, the Epic Games Store and other digital platforms.
Severed Steel follows a one-armed protagonist called Steel who, after losing her arm in an accident, and being cut lose by the mega-corporation she worked for, decides to get her revenge.
Revenge means working her way through the corporation's enormous facility, killing everyone in it as she goes.
While Steel is able to run,  jump, dive, slide and flip, which makes the game incredibly exciting and fast-paced to play, having only one arm does negate her ability to reload a weapon.
That means she has to find a replacement every time she runs out of ammunition. Namely, she must grab weapons from her opponents right after (0r before) she kills them.
Watch the trailer below to see how she manages to do that with amazing speed.
Steel also has an arm cannon in place of her amputated arm, and that comes in incredibly handy for blowing holes through walls to kill or get ahead of her attackers.
Severed Steel currently has a demo on Steam you can download and play, and from what gamers have been saying on social media so far, it's definitely worth doing that.
Severed Steel comes out on September 17th. Check out the crazy release date teaser trailer below to get a gander at what you can expect and, wow, that looks cool.
The game is also scheduled to hit PS4, Xbox One, Xbox Series X/S, PS5 and Nintendo Switch later in the year.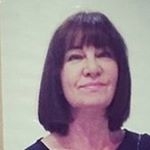 Latest posts by Michelle Topham
(see all)