So right now…you're touring with Conchita, obviously — but who else are you working with?
I've been working with Hubert von Goisern for 10 years. But he's on a break now, so we stopped touring in late 2016.
In 2017, I've been touring most of the year with Konstantin Wecker, who is this year doing about 15 gigs with a larger band, plus some duos and trios.
He turned 70 last year and, for that 70th birthday, he wanted to do something bigger. That's why he formed the bigger band with like six musicians. But I've been working with him before that as well.
So it's been relatively easy for you to create a career doing gigs with different people?
I was lucky getting into Hubert's band. But even before that, I got to meet people in the Viennese scene and I played here and there. But, once I got into Hubert's band, I got a lot of recognition. So I became more credible.
Because I wasn't the young one that hopped around sessions anymore. All of a sudden, I was Hubert's guitarist and, because I was in there for 10 years, I had time to build up a reputation as a studio and tour guitarist.
Basically, two thirds of my professional musician's life, I spent in Hubert's band. But I made the mistake, when I got into his band, of thinking I had everything planned out for myself.
Then, after a few years, he took a year break. And none of us knew, including him, if we were going to play together again after the project was finished.
So we had a year or so with nothing happening. And, because I hadn't been present in Vienna for three years and hadn't taken many jobs, even when I was back, people that used to offer me jobs didn't know that. They thought I was still on tour. So I lost a lot of jobs I used to have because of that.
But then in 2011/2012, we were back with Hubert and it was when 'Brenna tuats guat' hit the charts, and we suddenly had a hit. So that was a year of 102 gigs just with Hubert.
That's a helluva lot of gigs!
I know! But then that year I did the opposite of before, and I took every job I could if I had two days off in Vienna and felt like I could do it. Because I didn't want to make the same mistake again. And that's basically when I started building my career.
That was also the time I founded West Belt United Groove Club – the club that I do now. Because I came home from that tour, and I had nothing and nowhere to play. And I just wanted to have some sessions where I could play, have some nice grooves, meet colleagues of mine and play.
And I thought, if there's no session that provides that, I'm just gonna make it myself. That was nine years ago, and I'm still running it. And it has also become one of the hot spots for music students. So much so, now people call me and ask if they can host.
I used to play with West Belt United Groove Club every two weeks but, now, with being on different tours, other musicians sometimes host them. I have about 14 groove clubs per season, and I'm happy now if I get to play three or four myself.

How did West Belt United Groove Club get started?
I came back from a tour in 2009, and just wanted to get together with some colleagues and groove. And I'd done some sessions, but we would only do 4 bars, then the singers and rappers would join in and do their thing, which was good, but I still wanted something different.
I wanted to be able to have a session with 32 bars of just groove but I knew that wasn't going to happen, as those sessions didn't function that way.
And there was no session anywhere in Vienna,or anywhere else, that provided that possibility. So I thought, well, there's only one option – I'll create one.
Loop is my favorite hangout – and the bar head at that time started talking about how they wanted to bring more live music into the bar. So I told him I had an idea about what I wanted to do, and he said that fit in perfectly with what they wanted.
The concept was I was going to get myself a band – a drummer, a bassist and a keyboarder – and we're going to do a session. We're going to improvize. And we're going to do it for at least 45 minutes, it's just going to be us.
But we're not going to agree on anything. We're not going to play any tunes, we're not going to agree on tonality or whatever, we're just going to start playing. And no-one is going to enter the stage for the first set, it's just us. Then we'll do a second set. Then, after the second set, anyone that wants to join in is free to do so.
So we did that, and it went incredibly well. The audience loved it. That's why we made it a regular thing.
Then I started inviting people that were in Vienna to play concerts to come for a set. And American musicians, British musicians, all told me they'd never seen a session like that. Where they had this opportunity to elaborate grooves for 45 minutes to an hour, without having someone stepping on stage and bringing something else in, or without any pressure to bring something else in.
Audiences love it as well, because they know anything can happen.
So it's developed into a huge thing for you?
Yeah. There have also been some bands that came out of the session. Bands that were literally founded there. Musicians that asked if they could have a West Belt United Groove Club night to just get on stage and work on some ideas. Then, if it worked out, they'd go into the studio afterwards. And it worked out, and a new band was formed.
Plus, some of my friends have recruited people for projects they're working on from musicians they've heard there.
And so Loop has become one of the live hot spots in Vienna. Because, before we started doing that, I think there was one live gig per month. And now it's like four a week.
So why did you start playing with Conchita?
I'd been playing with Hubert (von Goisern) for 10 years, but he is now on a long-term break and not likely to be doing anything until at least 2019. We parted on great terms, he even threw a big party in Salzkammergut for everyone that worked with him, and the band all got together and played again there.
But then I was just two weeks before my last tour with Hubert ended, in Fall 2016, and I got the email asking whether I would be interested in taking over Conchita's band. Well, first it was whether I would be interested to play for Conchita.
Then Rene (Conchita's manager) came to a Hubert gig and heard me play, and liked it. So we had a meeting, and it became clear they didn't just want me as a guitarist, they wanted me to put the band together.
So I did, and shortly after that I became Musical Director of the whole thing.
And, at that time, it was a perfect job for me. Because it was a step further into more responsibility.
I think you being Musical Director for Conchita has had a big impact on what she's doing now, and will be doing in the future, as well as a huge opportunity for you. Because I watch her closely, and I think there are going to be many more high-profile things coming her way in the next few years. I think she is going to be far bigger than she is now.
Because I think her/him/Tom – what fascinates me about him, and what is perfect for someone like you, is he is always willing to change and grow, take on new ideas, do different things, and so that opens up the door for endless possibilities. Plus, I don't think he realizes how talented he is yet.
That BBC Concert Orchestra concert Conchita, and you, just did, for instance – that just blew me away.
Thank you! It was really something.
But, yeah, I think Conchita has been feeling more and more at home on stage playing live in the last year, and I'd be happy if we had a part in that.
And like you just said, it's this massive opportunity for me. Because I could take this a step further from being a side man into actually forming something.
Related: Conchita's BBC Concert Orchestra concert is the best thing she has ever done
Because I told them about the plans I had for the band, or the concept for live sets I wanted to do – I didn't want to have play backs, I didn't want to have click tracks, I just wanted to have everything as live as possible with like an earth-bound band — like rootsy.
And also that I thought the band should always be with Conchita, even for orchestra concerts, so that, instead of the band that comes with the orchestra, it's Conchita, her band and the conductor – so she's working with the same conductor all the time too. So it's one package that knows how to work together well.
Because of that, when we do orchestra things, we never have to discuss tempo, we never have to discuss dynamics. Because Conchita knows, the conductor knows, the band already knows, so we can work on the details instead. And that makes things easy.
Especially because, when we work with an orchestra, we usually only have two days of rehearsal time. Which is not a lot for the program. But it is possible because we have this core team.
I also notice a big difference between her old band and the new one.
For instance, I went to two concerts from her first tour with her old band, and I was disappointed. I thought she was great, but the band was far too loud as well as sort of a 'fixed separate entity' from her as they played.
But what I really love with the new band is, with the old band it always seemed like "this is how it sounds, and it's always going to sound this way", with you guys, though, it sounds different every time you're on stage. There's a lot more playing with the songs and the music, and testing new things, and it's making her not only so much more relaxed on stage, there is also so much more energy to the whole concert.
That's why I wanted to play without play backs and click tracks. Without them, you can always react to the room. But, with play backs, 50 percent of what's happening on stage is fixed. And so you can't change much.
And I see a big difference now, not just with her and the band, but also with how the audience reacts. They're so much more alive, because they're reacting to what Conchita and you are doing on stage.
And I also like this whole mix of the orchestra and the band. It just goes so well together, and fits her perfectly.
I absolutely love it. I'm really looking forward to the Vienna Symphony concert. The first band/orchestra I did with Conchita was last year at Wiener Festwochen…
That's the first time I saw you live…
and it was great.
Yes, but, the BBC Concert Orchestra concert was phenomenal. I have listened to that concert 50 times, and it is so brilliant because it's her, you, the band, the orchestra, the songs chosen, the arrangements — the whole package was all done so perfectly. And everyone I know that knows anything about music has listened to it and said "Jesus Christ, this thing is good!"
Thank you very much! And I'm happy to hear that, because I was so nervous about it.
Why?
Because I am always the one who insists we bring her own band, because it's going to make things better. And it takes some courage to insist on that…and now we're back to the Austrians and our self-confidence (and he laughed).
Because it takes something to stand up to the BBC Concert Orchestra and say, "Okay, so I'm going to bring four Austrian guys, and don't you guys worry, they're still going to be as good as anyone you come up with in London". Because it takes courage to do that when you know, if the BBC had put together the band, we're talking really top notch guys.
But I just knew we were gonna get to London, play with the BBC Concert Orchestra, and do just as good of a job as any British musician.
And it's funny to me (laughing), because it's that fucked up Austrian sense of self-confidence again. Because to me, being both British and American, I'm used to the American way of doing things which, in the case of the BBC Concert Orchestra, would likely be "We're bringing our own guys because, frankly, they're better than yours".
And, of course, they're not better, but that's the American attitude. Then I see the Austrian attitude, and it's like "We are as good as you", but kind of apologizing for it. And, in most respects, you're better than what they've got.
And I honestly feel sometimes like slapping every Austrian musician up the side of the head and saying "You are so much better than you think you are".
I'm sorry, I'm giving you a hard time (laughing)…
No, this is great. It's a lively conversation!
The thing is, I know how good we are. And that is the exact reason I insisted we bring our own band. But that doesn't mean I don't know I actually now have to live up to what I just said we could do.
But I do know we are better. We are the band that, back home, has rehearsed it with Conchita. So we're going to do as good a job as any British band, but actually better, because we are her band.
But I still have to live up to that. So, of course, I'm nervous when I get there and I've got a 65/70 piece orchestra – one of the best in the world – to prove ourselves to. Because, even though we're used to our conductor and to our band, they still have their producer, their sound guys, and we have to deliver with all of that going on.
Well, you definitely delivered. From the audience perspective, it was phenomenal.
So what are your next gigs coming up?
I'm playing with Conchita at a private hotel concert in Salzburg (that took place on May 26th), then with Konstantin Wecker next week. Then the summer is pretty calm with just a few things here and there, until September.
Then I'm playing 10 of the 12 concerts Konstantin is doing. Conchita's tour kicks off with the Vienna Symphony concert on October 20th, then her Germany tour is October through December.
Plus, there are a couple of other Conchita things as well. So the Fall will be busy.
Do you have plans for let's say the next 20 years of your life? Do you look at what you want to do, or just go with the flow and see what happens?
No. Basically, I know what I'm going to be doing for the next two years, which is longer than most musicians, who usually only know what will be going on for the next six months.
But for the next 20 years, I have no idea. I just know I want to go on composing (He composed a full rock opera for a 70-child children's choir his sister founded. He has also composed arrangements for songs Conchita sings with orchestras, including 'Purple Rain' (see video above) and 'That's What I Am'), and I know I want to go on as a side man.
And, because I've got a small studio now, I want to get into recording and maybe producing?
Severin Trogbacher's West Belt United Groove Club
As a follow up to this interview, Severin invited me to see him play with his West Belt United Groove Club at Loop the following night and, although jam sessions aren't really my thing as, frankly, I don't always understand them, I figured I would go along just to check it out.
And, let's just say, that might be a regular event I attend as, not only did I actually 'get' the whole point of a groove session for just about the first time in my life, those guys jam like nothing you've ever  heard. And that music, from its beginning right through its hour-long continuous sound to the end, flows beautifully to such an extent the groove becomes hypnotic and mesmerizing.
So, if you are in the vicinity (Loop on Vienna's Gürtel, near Josefstädter Straße U-bahn station) West Belt United Groove Club kicks off around 11pm a couple of evenings a month, and goes on until 3am or so.
The schedule for the month is usually up on Loop's website as each new month comes up — they are just a bit late with June's right now.
You can also catch Severin Trogbacher playing with Konstantin Wecker for many of his upcoming concerts, with Conchita for her concert with the Vienna Symphony and then on into her 10-date Fall tour of Germany, as well as with other Conchita gigs coming up here and there.
Yep, Severin Trogbacher is one extremely busy man. But, when you see how brilliantly he plays and how incredibly professional he is, both in his music and how he talks and thinks about it, it really is no wonder.
Related: Tickets for Conchita's 'So Weit So Gut' concert now on sale
https://youtu.be/hx1FIAosyR4?t=13m23s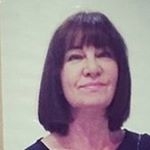 Latest posts by Michelle Topham
(see all)