One of the anime whose second season I have been the most looking forward to this year is Shadows House — the supernatural, slice of life anime featuring all those creepy soot-shedding people.
My excitement increased today after the anime's official website released a beautiful new Shadows House Season 2 key visual, along with a trailer.
A trailer that makes Season 2 look even creepier than the first season, if that's possible.
And, if all of that wasn't welcome enough, the Shadows House Season 2 opening theme song was also announced — 'Shall We Dance?' by ReoNa — along with the show's ending theme song — 'Masquerade' by ClariS.
You can hear a short snippet of each song in the new Shadows House Season 2 trailer below.
Kazuki Ohashi is also back to direct Season 2 of the popular anime, along with Toshiya Oono who will again be responsible for series composition. Chizuko Kusakabe is back designing the characters.
The main cast is also reprising their roles.
CloverWorks, who did a superb job on Season 1, is in charge of anime production.
The Shadows House anime series is based on the manga written and illustrated by the duo So-ma-to.
The manga is due to get an English language version later this year, with publication by Yen Press beginning in July.
Yen Press describes the Shadows House plot this way:
Shadows House-a strange mansion that receives no callers, inhabited by a race of faceless shadows who play at being aristocrats and are waited on hand and foot by "living dolls," who also serve as their masters' faces. What goes on inside this enigmatic manor is anyone's guess, but soot and shrieks billow up from within..
The first season of the TV anime adaptation was streamed on Crunchyroll from April t0 July, 2021.
Watch the just released new Shadows House Season 2 trailer below, and check out the beautiful Shadows House 2 key visual above.
The anime itself will premiere on July 9th in Japan, and likely to show up on Crunchyroll soon after.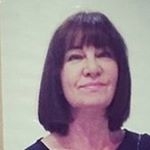 Latest posts by Michelle Topham
(see all)