American actress Shailene Woodley was on The Ellen Show yesterday, where she told Ellen just about everything she owns fits into a small carry-on suitcase. That's because she doesn't really have a home base and she's concentrating on her career and on traveling, because as she says "I'm so young and right now this is the time to travel and time to experience new things". Got to say, Shailene has her head on straight.
Shailene went on to say that's also why she has a carry-on case as, if everything she owns is in it, it would be terrible if she'd checked a suitcase in and then it got lost.
All I can say is, wish I'd been like her when I was her age, rather than wasting my money on buying things I rarely used and never needed. Way to go, Shailene.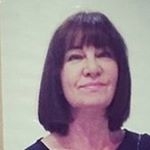 Latest posts by Michelle Topham
(see all)