The sci-fi, romance, war drama She, The Ultimate Weapon has finally been given a Blu-ray release at Sentai Filmworks,  more than six years after the anime came out on DVD.
The She, The Ultimate Weapon Blu-ray was released yesterday, and features the entire anime on two discs. It has also been remastered in HD so, if you enjoyed the anime when it first came out, you'll like it even more now.
Along with all 13 episodes, the Blu-ray also includes:
Clean Opening Animation
Clean Closing Animation
8 Japanese Promos
Japanese with English subtitles, and an English dub
Music Video
A Live Event
Sit Down
Tokuten (Episodes 1-5)
The She, The Ultimate Weapon anime series is based on the manga series Saikano: The Last Love Song on This Little Planet (aka 最終兵器彼女, Saishū Heiki Kanojo or She, the Ultimate Weapon) by Shin Takahashi.
Animated by Gonzo, and originally released in 2002, She, The Ultimate Weapon was directed by Mitsuko Kase (Tiger & Bunny 2).
The anime stars Fumiko Orikasa (Higurashi: When They Cry – SOTSU), Shirou Ishimoda (Detective Conan), Yū Sugimoto (Detective Conan: The Scarlet Bullet), Tetsu Shiratori (Free! Dive to the Future), Miki Itō (Higurashi: When They Cry – Sotsu) and Shinichiro Miki (Kill la Kill).
Sentai talks about the plot of the series like this:
Separated in the chaos when their city was bombed, students Shuji and Chise's lives are shattered despite the actions of a mysterious defender. After reuniting with Chise in the ruins, Shuji is horrified to discover that she is no longer the girl he knew. Twisted and reshaped by nightmarish science, her body has been transformed into something that isn't completely human: a living weapon! 

And even worse, the remaining facets of the person she once was seem to be fading away. Can Shuji continue to feel love for the shell of the person Chise once was? And how long can Chise's soul endure inside a device whose only purpose is to kill? As the fires of war burn, a young woman teeters on the brink of becoming the engine of the final apocalypse.
The She, The Ultimate Weapon Blu-ray is now available at Sentai Filmworks for $41.99. Almost $20 off the suggested retail price.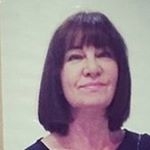 Latest posts by Michelle Topham
(see all)