Even though Crunchyroll Originals have been pretty much hot garbage over the last year and a bit (High Guardian Spice, anyone?), the streaming service is apparently still doubling-down on offering anime fans yet more poorly produced anime few people asked for and most people hate.
This time it is the Crunchyroll Original anime Shenmue, which is set to drop on the service on February 5th.
From watching the just released Shenmue the Animation trailer it looks like, yet again, we are being offered yet more poorly animated junk, with an ugly, muddy and very generic art style and awful voice acting. At least in the English dub.
A shame as the Shenmue action adventure games from Sega were actually pretty decent games.
The upcoming anime, however? If history repeats itself, which it seems to do over at Crunchyroll quite a lot lately, likely not.
Shenmue the Animation is a collaboration between Crunchyroll and Adult Swim in the U.S., with Crunchyroll streaming the subtitled version of the anime series, and Adult Swim getting the English dub.
The initial Shenmue anime offering will consist of 13 episodes in Season 1, with no announcement yet as to whether a second season is planned or not.
Shenmue will be directed by Chikara Sakurai (One Punch Man season 2), with Kensuke Ishikawa (Tower of God) as Chief Animation Director (which right there doesn't hold out much hope for Crunchyroll's latest anime now, does it?), and Kento Shimoyama (BLEACH) as screenwriter (can he save the show?).
Crunchyroll describes the plot of the Shenmue anime like this:
1985, Yokosuka. Ryo Hazuki has trained to master the Hazuki Style Jujitsu under his strict father in the Hazuki Dojo from his childhood. However, one day a mysterious man named Lan Di murders his father and takes the "mirror" his father was protecting. Ryo is determined to find the truth behind his father's murder, but soon finds himself getting stuck in a war between the underground organizations…. Traveling from Yokosuka to Hong Kong, Ryo's long journey begins!
Watch the Shenmue trailer below to see what you can expect from this extremely mediocre looking anime series.
Me? Thanks, but I'll pass.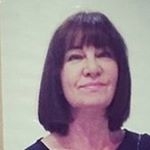 Latest posts by Michelle Topham
(see all)