The upcoming action adventure mystery game Sherlock Holmes: Chapter One is coming out for Xbox Series W/S, PS5 and PC this Fall, and fans are getting pretty excited about it.
Sadly, for those who wanted to play Sherlock Holmes: Chapter One on Xbox One or PS4, however, they will have to wait for a little bit longer for their games.
That is because developer Frogwares announced yesterday they need a bit more time to work on the Xbox One and PS4 versions of the game, just to be sure the game comes out in the best possible state it can.
No worries, though, as according to Frogwares tweet (read down below), this only means a short delay of just a few weeks at the most.
And, as someone who occasionally plays games on a PS4, I have to say I fully support Frogwares' decision.
Plus their commitment to not letting players buy a game that might have annoying or game-destroying bugs.
After all, look what happened with CD Projekt Red's Cyberpunk 2077 when that game was rush released on Xbox One and PS4 last year, long before it was ever ready for prime time.
That release caused so many problems, not only for gamers but also for CD Projekt Red.
So bad was it, Cyberpunk 2077 was eventually removed from sale by the PlayStation Store as so many players had game-breaking problems, and investors began suing the company as they felt they were mislead about the game. (continue reading after Frogwares' Tweet…)
Frogwares obviously cares a lot more about its customers than CD Projekt Red ever has then, hence them holding off the release of Sherlock Holmes: Chapter One on Xbox One or PS4 to give them the time necessary to make it superb.
 Sherlock Holmes: Chapter One sounds like an interesting one too, as the game goes back to Holmes' younger days when he is investigating a murder in his own family's home on the island of Cordona.
Meanwhile, be sure to check out Frogwares Twitter account tomorrow, as the developer apparently has "something new" they will be showing off, as well as answering one of fans' most asked questions.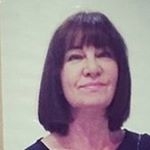 Latest posts by Michelle Topham
(see all)