Frogwares' action adventure mystery game Sherlock Holmes: Chapter One has been out for PC, Xbox Series X/S  and PlayStation 5 since mid-November, with a promise the Sherlock Holmes: Chapter One Xbox One and PS4 versions would be coming out this month.
Unfortunately, it sounds like the testing and polishing the developers said they were doing to make sure players had no problems when the Xbox One and PS4 versions arrived is taking longer than they expected.
So much so, Frogwares updated their release date for the game on their Twitter account today. (see below)
That update informed players, while the game is still being polished, the release date will be later than they initially expected:
"We needed to take a bit more time to polish and test the game on older hardware to deliver appropriate performance. This is our top priority, and we're doing our best to make sure that the release is of a proper quality and well-optimized."
The new expected release date for Sherlock Holmes: Chapter One on Xbox One and PS4 is now sometime in the first quarter of 2022.
The plot of Sherlock Holmes: Chapter One
Advertising
Sherlock Holmes: Chapter One is a game that takes place much earlier in the famous detective's life, when he is still quite young.
In the game, Sherlock's mother has died a decade before and now, at the age of 21, he returns to the island of Cordona where her death took place with his friend Jon. It is here he learns his mother's death may not have been from the tuberculosis he was told had killed her.
One of Sherlock's first ever investigations then kicks off, as he tries to uncover what really happened and how certain people in the idyllic town were involved.
Watch the Sherlock Holmes: Chapter One trailer below, and keep an eye out for its Q1 2022 release.
Important info regarding the PS4 and Xbox One versions. pic.twitter.com/QWco7B1uD2

— Sherlock Holmes Chapter One (@SHolmes_Games) December 7, 2021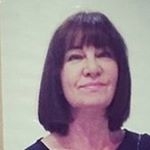 Latest posts by Michelle Topham
(see all)