A new Sherlock: The Abominable Bride extended trailer has just been released by the BBC, and that means it's shaping up to be an exciting New Year's Day, 2016. Because, yes, that is when Sherlock: The Abominable Bride will be airing — in both the UK and the US.
The latest Sherlock offering is a 90-minute special starring Benedict Cumberbatch and Martin Freeman, and this one is going to be very interesting, as it takes the pair away from the contemporary world we are used to seeing them in and back to the original setting of the Sir Arthur Conan Doyle series — 1890s London.
And, as befits a BBC production, everything about this looks like it's going to be perfect. From the extreme detail paid to the clothing Cumberbatch and Freeman wear, to the Victorian setting itself. And, yes, it will be suitably creepy
'Sherlock: The Abominable Bride' was written by Steven Moffat & Mark Gatiss (and, as we already know what these two can do together with the Sherlock series, you just know this special is going to be amazing), and directed by Doctor Who's Douglas Mackinnon.
Watch the extended trailer below. Cool, creepy and awesome, right? The special airs on BBC One on January 1st, 2016, and you can already pre-order it on DVD,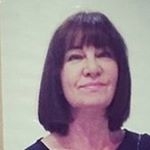 Latest posts by Michelle Topham
(see all)