Sheryl Crow performs 'Be Myself' on Conan
Singer songwriter Sheryl Crow appeared on Conan last night with a cool performance of the title track from her latest album Be Myself.
The song is another female empowerment track , the likes of which we seem to be getting a lot of lately from a number of popular female singers (Yay!). It also shows off a Sheryl Crow that seems to be at her most self-confident, and is more pop rock-oriented than the music from her previous country album.
Interestingly, Crow decided to get away from the country music sound after her last album more due to the way country radio stations expect artists to behave more than anything else.
As she explained at the time, she disliked having to play free shows all over the country for country music stations only to have her music played on air at 3am as a 'thank you'. Can't say I blame her, really.
Be Myself is Crow's tenth studio album. It was released back in April to positive reviews, with the lead single 'Halfway There' hitting the airwaves a month before.
Watch Crow's live performance of 'Be Myself' on Conan last night in the video below. As usual, her live performance is just as on point as her recorded songs, because Sheryl Crow is the real deal.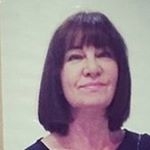 Latest posts by Michelle Topham
(see all)