New Shigariku Ono character trailer gives us a quick peek at how sweet she is
Being a fan who loves anime featuring loads of moe girls, the upcoming The Café Terrace and Its Goddesses has been on my radar since it was announced, as the five main girls are utterly adorable.
Today, a new character trailer for the rom-com anime has been released featuring one of the girls — Shigariku Ono — and, yep, she is as charming and lovely as you might expect.
Especially as she is so sweetly voiced by Japanese voice actress Azumi Waki (Fina in Kuma Kuma Kuma Bear).
If you have read the manga, you will also know certain smells make Shiragiku appear drunk. She then becomes quite amorous when it comes to protagonist Hayato.
The Shigariku Ono character trailer shows that side of her, and it's cute.
Along with the character trailer, we also got a Shigariku visual showing the elegant Familia part-timer cooking, while also looking a little quizzical and pensive.
Yep, cute, cute, cute and can I say cute!
The Café Terrace and Its Goddesses tells the story of Hayato Kasukabe who, after passing exams to attend Tokyo University, returns to his home town so he can close the struggling cafe his recently deceased grandmother used to run.
The problem is, when he arrives, the Familia cafe is being run by a group of five young women who think of the place as home, so shutting it down is not an option for them.
It is then Hayato decides to try to run the cafe on the shore himself, and see if he can save it. But…being with the five women every day is sometimes more of a problem than not.
Especially when it seems he might just be becoming the head of a harem full of women with completely different personalities, but all with seeming feelings for him.
The Café Terrace and Its Goddesses is being directed by Satoshi Kuwahara (The Quintessential Quintuplets), with Keiichirou Oochi (Adachi to Shimamura) in charge of series composition, and Masatsune Noguchi (the upcoming My Home Hero) designing the characters
Tezuka Productions (Dororo) is in charge of anime production.
The upcoming anime (akaMegami no Café Terrace in Japan) is based on the manga by Kōji Seo (Hitman).
There are 8 volumes currently out in Japanese, with the 9th volume being published next month. Kodansha is publishing the English language version of the manga, with just one volume out so far.
The Café Terrace and Its Goddesses is due to premiere in April, 2023. No word yet though on who will be streaming it outside Japan.
Meanwhile, watch the just-released Shigariku Ono character trailer because, if you love an anime featuring moe girls, you are going to love this one.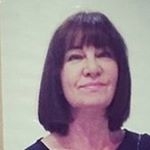 Latest posts by Michelle Topham
(see all)