The upcoming romantic comedy anime My Senpai is Annoying kicks off tomorrow (October 9th) with its first episode in Japan and on Funimation in the west.
And I've got to admit, out of all the new anime coming out this season, this one is one of those I am the most intrigued about.
Come on, Igarashi looks amazing and I can't wait to see her in action with Takeda.
It looks like anime studio Doga Kobo are also excited about the release of their latest production, as they have just unveiled a new My Senpai is Annoying visual today.
Not just your typical promo visual though, but instead a collaborative visual between Igarashi of My Senpai is Annoying and Shikimori, the lead character in another romantic comedy anime the studio is working on — Shikimori's Not Just a Cutie.
In the Shikimori's Not Just a Cutie/My Senapi is Annoying visual the gorgeous Shikimori is hugging Igarashi while she looks suitably annoyed.
How cute is that?
The character design for both women, by the way, is being done by Ai Kikuchi. She was also Character Designer on New Game!, one of my all-time faves because the women were amazing, and for Sleepy Princess in the Demon Castle.
No wonder Igarashi and Shikimori look so fabulous, eh?
Don't forget to check out Igarashi tomorrow when her anime premieres on Funimation. You'll have to wait a while for Shikimori though, as that cutie won't be in our homes until April next year. Damn!
Meanwhile, enjoy that adorable visual.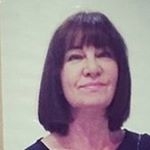 Latest posts by Michelle Topham
(see all)