Shikimori's Not Just a Cutie just got a new trailer that gives us a little more information about the upcoming Doga Koba produced romantic comedy anime.
And makes me even more excited for the show's first episode — which arrives on April 9th, by the way.
The new Shikimori's Not Just a Cutie trailer appeared on the anime's official website, and shows protagonist Izumi gushing over how wonderful his girlfriend — the aforementioned Shikimori — can be.
We also see how she saves him — from a speeding truck ,and from other mishaps Izumi seems to get himself into on an almost daily basis.
That's because Shikimori is a girlfriend who is sweet, lovely and kind in normal times.
But when Izumi gets into trouble, Shikimori is not only there to save him, but makes sure anyone who makes fun of him for getting in that situation knows right away they need to stop.
Shikimori's Not Just a Cutie is based on the hit manga by Keigo Maki.
A manga that has sold more than 2.6 million copies since the first volume was released in June, 2019, with 11 volumes currently available in Japanese and 8 in English (via Kodansha).
Related: Latest Shikimori's Not Just a Cutie key visual has Izumi's girlfriend making him blush
The Shikimori's Not Just a Cutie anime series is directed by Ryota Itoh, with Yoshimi Narita in charge of scripts, and Ai Kikuchand designing characters.
The annime will begin streaming on Crunchyroll on April 9th.
Until then, watch the new Shikimori's Not Just a Cutie trailer, then tell me she doesn't look utterly adorable, eh?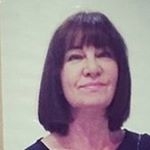 Latest posts by Michelle Topham
(see all)