Sometimes, the creators of a new anime adaptation will release a teeny tiny amount of information, then leave you guessing for months afterwards until the anime is almost ready for release.
Not the creators of the upcoming Shine Post anime apparently, as Konami Digital Entertainment and Straight Edge today announced an anime adaptation of writer Rakuda and illustrator Buriki's Shine Post light novel — and then flooded us with a ton of information. Yay!
Shine Post is part of a full multimedia idol project, which will also include a manga, live concerts and a video game.
The multimedia project already has an official website, and Konami Digital Entertainment and Straight Edge have even announced the anime's cast and staff, and released a video trailer and a cute visual.
Yep, apparently the Shine Post anime is well on its way with boatloads of content coming.
The Shine Post cast announced so far are those playing the roles of the show's five main girls — Sayumi Suzushiro who voices Haru Nabatame, Moeko Kanisawa who is playing Kyо̄ka Tamaki, Yūko Natsuyoshi as Rio Seibu, Rimo Hasegawa who is voicing Yukine Giongi, and Rika Nakagawa as Momiji Itо̄.
Shine Post is being directed by Kei Oikawa (My Teen Romantic Comedy SNAFU Climax), with Tatsuto Higuchi (Shōjo Kageki Revue Starlight) and light novel writer Rakuda writing the scripts.
Yoshihiro Nagata (Yume Ōkoku to Nemureru 100-Nin no Ōji-sama Short Stories) is character designer.
And can I just ask, is it just me that is absolutely in love with those adorably cute girls already, and aren't their stage costumes absolutely gorgeous?
In other words, with the information released about Shine Post this week — the cute girls, the gorgeous art style, the cool music (yep, there's a music video for the song 'Be Your Light!!", which is sung by the five voice actresses named above), and the adorable character designs and costumes — this new anime series looks pretty damned stellar.
Watch the Shine Post trailer, and the girls' 'Be Your Light!!' music video (which is SO adorable!!), and check out that beautiful key visual and those lovely girls.
Because everything released about Shine Post so far is cuter than cute.
Can you tell how excited I am for this idol anime to release?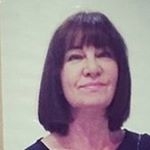 Latest posts by Michelle Topham
(see all)