When it comes to upcoming anime series with gorgeous artwork, I have to say I hold out great hope for the just announced TV anime based on Shinobu Ohtaka's Orient manga.
Because look at those bright, colorful, utterly gorgeous graphics in the short teaser trailer released by publishing company Kodansha today, check out artist Ohtaka's stunning art style in the popular Orient manga series, and then tell me you don't think the Orient anime will be equally as beautiful?
Advertising
The upcoming Orient anime doesn't have a release date yet. Just that quick, quite beautiful video letting us know it's on its way.
Other than that beautiful artwork though, according to Kodansha USA, who is already publishing the manga in English, we do know the plot of the Orient anime will probably start off something like this:
At age 10, best friends Musashi and Kojiro sat in excited silence as Kojiro's father spun tales of evil demons who preyed on the innocent, and the warriors who defeated them. Practicing swordplay, the two swear an oath to become the strongest in the world. But as they grow up, Kojiro turns cynical, and Musashi comes to realize that he can't turn back 150 years of demon rule on his own. He's being called a prodigy with a pickaxe, and he's almost ready to settle for a life of labor. Yet he can't shake the feeling that he still has a responsibility to act…and, soon, the injustices of his world will force his hand…
As for the Orient manga series, it is moving to Bessatsu Shonen Magazine after being serialized in Kodansha's Weekly Shonen Magazine since early 2018.
It will first appear in the March, 2021 edition, which will be available on February 9th.
Advertising
Meanwhile, with the Orient manga losing momentum and not quite reaching its initial promise as the series has continued, with a now confirmed Orient anime coming up, who knows, we may just get the solid story we had hoped for.
Watch the Orient anime trailer below to see what could be in store, and then become as excited as me.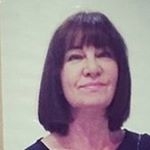 Latest posts by Michelle Topham
(see all)