Shirobako film is ready for release
One of this year's anime releases I have been anticipating and looking forward to the most is the full-length Shirobako film that is due for release in Japan in three weeks — February 29th, to be exact.
Yesterday we got news via Twitter from the director of the upcoming film, Tsutomu Mizushima, the final cut is finished and the film is now ready for release.
According to him, the Shirobako film itself is two hours in length, so yes it's a real feature film. It will be first released in theaters in Japan before making its way to the west.
自分で数えたわけではないけど、全部で1700カットくらいあるらしいです。 #musani

— 水島努 (@tsuki_akari) February 4, 2020
Interestingly too, just like the first two seasons of the Shirobako anime series were about the making of two anime series, the Shirobako film is about the making of an anime film.
The fictional film is called Kuchu Kyoshu Yorikukan SIVA (Air Assault Landing Ship SIVA) and will see the return of all the weird and wonderful Musashino Animation studio staff, and their friends, we grew to love in the anime's first two seasons.
The main lead, Aoi Miyamori, will be back along with a new character called Kaede Miyai.
Both of whom will work together to make sure the feature film is released after the project develops problems and its future seems unsure.
Check out the recently released teaser trailer for the film below to see what you can expect.
If you haven't seen the Shirobako anime series yet, and you are in one of the regions where licensing is available, you can currently watch both seasons on Crunchyroll.
Related: The OP for Shirobako series is such a cool song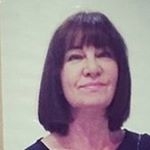 Latest posts by Michelle Topham
(see all)