The follow up to the 24-episode SHIROBAKO anime TV series, the SHIROBAKO film, got a key visual today, some gorgeous new stills and a short trailer video.
The highly anticipated anime film from P.A. WORKS is due for a Spring 2020 cinema opening in Japan, and will have Aoi Miyamori and her friends creating yet another anime.
SHIROBAKO the film, aka Gekijō-ban Shirobako, is being made by most of the same staff and cast members of the original series, so you can expect to be able to enjoy just what you loved about the original.
The people that have returned to the project include director Tsutomu Mizushima, character designer Ponkan8, and key voice actors Juri Kimura as Aoi Miyamori, Haruka Yoshimura as Ema Yasuhara, Haruka Chisuga as Shizuka Sakaki, Asami Takano as Misa Tōdō and Hitomi Ohwada as Midori Imai.
For fans of the much loved series, you will also be happy to know the storyline of the SHIROBAKO film is a continuation of the story from the anime series.
If you haven't seen that yet, and are in North America, you can watch it on Crunchyroll.
Check out the SHIROBAKO key visual at the top of the page, and a couple of the film stills on this story. You'll find the rest of them at Comic Natalie.
More anime news: Violet Evergarden: Gaiden ending theme is to be sung by the wonderful Minori Chihara — listen to the short clip of the song here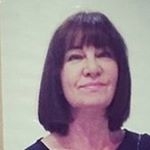 Latest posts by Michelle Topham
(see all)