For anyone interested in the anime industry, how anime series are made and what the problems often are when it comes to getting a completed series on air on time, there is no better anime than Shirobako.
A 24-episode comedy drama series that critics have called "a love letter to the anime industry', and that got me hooked on anime as it was one of the first three anime series I ever watched.
Yesterday, a full-length film following on from the original series was released in North America.
Simply called Shirobako The Movie, the film is set four years after the events of the popular anime series and brings back Aoi Miyamori into our lives — the production assistant who is now in charge of a theatrical release.
If, like many of us nowadays, you are not that interested in watching a film in a movie theater but are a huge fan of Shirobako, there is no need to despair.
That is because Shirobako The Movie is also about to be released on Blu-ray and DVD, as well as in a digital download.
The release date for the Shirobako The Movie Blu-ray and DVD is set for October 26th in North America.
Both will include full trailers, the Japanese TV commercial, a booklet showcasing some of the film's character art, and an after-release promotional video.
Shirobako The Movie was directed by Tsutomu Mizushima (Girls und Panzer), with the script by Michiko Yokote (Naruto, Cowboy Bebop).
It features the same cast members as the anime series.
There is no word yet on who will be releasing Shirobako The Movie on Blu-ray and DVD in North America.
My guess, however, is that it will likely be Sentai Filmworks as they are already the license holders for the anime series.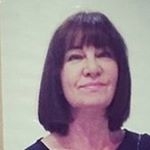 Latest posts by Michelle Topham
(see all)