What the upcoming Shironeko Project ZERO CHRONICLE (White Cat Project: Zero Chronicle) anime series seems to lack in artwork (what we have seen so far is quite bland), it most definitely makes up for in drama. At least if the just released Shironeko Project ZERO CHRONICLE PV is anything to go by.
The third and probably final Shironeko Project ZERO CHRONICLE PV was released today and shows a whole slew of the action and drama we can expect from the anime when it premieres in Japan on April 6th on AT-X.
In the west, Funimation will be streaming the series as part of their Spring line up.
The new anime is based on the Shironeko Project smartphone game.
According to the series' official website, the anime will also get a two Blu-ray Disc and DVD release, with the first disc available on June 26th, and the second on July 29th. (If you are like me, someone who loves a binge watch more than anything else, you may want to wait to order it until the end of July, so you get all 12 episodes of the first season of the series at once).
Shironeko Project ZERO CHRONICLE stars the voices of Yuuki Kaji (Attack on Titan, My Hero Academia) as Yami no Ōji (Prince of Darkness) and Yui Horie (Absolute Duo, Fairy Tail, How Heavy are the Dumbbells You Lift?) who plays Hikari no Ō Airisu (Queen of Light Iris).
Yes, they have gone with some of the industry's heavy hitters when it comes to talent, which you can hear how superb they are in just this short PV, and which also shows just how much developer Colopi believes in this anime.
And speaking of heavy hitters, Masato Jinbo (Heya Camp, Restaurant To Another World) is directing the series, while Yousuke Okuda (Is the Order a Rabbit?) is character designer.
The latest Shironeko Project ZERO CHRONICLE PV also features a snippet of the anime's OP 'Tenbin -LIbra' by Takanori Nishikawa and ASCA, along with the ending theme 'Through The Dark' by Rei Yasuda.
Watch the very dramatic looking third Shironeko Project ZERO CHRONICLE PV below, and mark your calendars for the anime series' release next week.
If you want high drama, this one could be your hit show for the next couple of months.
And, of course, keep up to date on the official website for the series.
Related reading: Tons more anime news on Leo Sigh here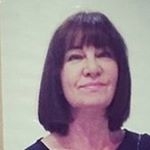 Latest posts by Michelle Topham
(see all)