Animated Bakuman manga trailer is the coolest thing
The first chapter of the phenomenal comedy slice-of-life manga series Bakuman was published 15 years ago.
It has since not only become a hit anime series, but also a source of inspiration for tens of thousands of artists all over the world.
Advertising
Artists who watched the struggles of Mashiro and Takagi as they tried to produce a successful manga series, and thought "I want to do that".
This week, the Shonen Jump YouTube channel has released a wonderful animated Bakuman manga trailer that not only reminds us what a work of art everything about this manga and its anime adaptation is, but also to celebrate the manga's 15 years of publishing. (Watch the animated Bakuman manga trailer below)
When was Bakuman first published?
The coming-of-age manga series Bakuman was published in the Weekly Shōnen Jump magazine from August 2008 to April 2012.
Its 176 chapters have since been compiled into 20 tankōbon volumes, which have also been published in English by Viz Media, with all 20 volumes not only available separately, but also in a 20-volume box set.
Its anime adaptation, which comprised three seasons and 75 episodes, kicked off in October, 2010, with its third and final season ending in March, 2013.
Advertising
Watch the just-released animated Bakuman manga trailer below, and remember why both this manga and anime are now thought of as two of the best releases of the last couple of decades.
As for the Bakuman anime series, you can watch all three seasons on Peacock TV.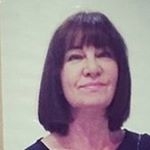 Latest posts by Michelle Topham
(see all)