Should You Buy a Nintendo Switch? This Review May Help You Decide
As an obsessed gamer, I have been seriously considering buying a Nintendo Switch when it is released on March 3rd. After all, coming from Nintendo, one of the world's best and most popular video game console makers, it makes sense to try any new platform they create. Especially when it is both a home-based and an on-the-go console, and when buzz about the new product has been quite positive.
Today, when I watched an Austin Evans' review of the new Nintendo Switch, I was even more sold than before. Because Evans not only gives the Nintendo Switch a fair review, he even does an unboxing of it so you can see exactly what you would be getting.
Just some of the points he covers are the size of the Nintendo Switch — (not much bigger than an iPhone when it's without the controllers), the versatility of the console, how tiny the Switch video game cards themselves are (smaller than an SD card!), and how much better the interface on the Switch looks compared to the Wii U.
He also compares the Switch to the Wii U gamepad, and the Switch comes off as prettier looking, much thinner, less heavy and just all around less clunky.
But when Austin Evans plugs the Switch into the dock and the game he is playing immediately transfers to the TV, that is when the Nintendo Switch really gets interesting as it switches so incredibly fast. And that means it is easy to pick up and play any time you feel like doing, and then shove it back into the dock and keep on playing on the big screen with hardly a pause in gameplay. Nice.
All in all, I have to say after watching Evans' review of the Nintendo Switch, I'm even more gung-ho to buy one. It looks pretty, it's compact and light enough to carry around, it transfers quickly to the TV for the full console gaming experience and, with a battery life of around three hours, it would give me enough power to play while being mobile and on the way to most places I would be going.
Currently, the Nintendo Switch isn't available on any of the major gaming sites (but will be again soon), or anywhere else for that matter, as pre-order numbers for the new console have been huge.
You will, however, be able to buy it as a walk-in on the day of release (Friday, March 3rd) at Gamestop, Best Buy and Wal-Mart. If I was you, I'd get there early in the morning though, as these babies will be selling fast.
And want to know just what you would be buying? Check out Austin Evan's review of the Nintendo Switch in the video below to find out. Now that is pretty.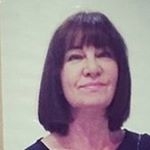 Latest posts by Michelle Topham
(see all)