Voters of Jimmy Fallon's The Tonight Show Summer Reads book choice went with 'Ask Again, Yes' by Mary Beth Keane this week, out of the five options Fallon gave them.
Almost 1 million people voted on that book, plus 'The Gone Dead' by Chanelle Benz, 'Fleishman Is in Trouble' by Taffy Brodesser-Akner, 'The Chain' by Adrian McKinty, and 'The Silent Patient' by Alex Michaelides.
The winner of the poll was revealed by Fallon on The Tonight Show on Wednesday night. (See video of the announcement below).
According to Fallon, the public's choice was actually quite close between Ask Again, Yes and The Chain, with only around 3,000 votes separating the winner and the runner-up.
But Mary Beth Keane's latest book, which was released in June, was the ultimate winner.
So, should you read 'Ask Again, Yes' by Mary Beth Keane?
After all, why do you want to be part of the herd, and join a pseudo-book club created by a late-night talk show host, right?
Well, first of all, let's look at the book.
Is 'Ask Again, Yes' by Mary Beth Keane a book worth reading?
Considering every 'Ask Again, Yes' review I have read is similar to this one by NPR's Mary Corrigan, it certainly seems as though Fallon's staff did their research well when it came to choosing the book as one of the five in consideration.
After all, with something like The Tonight Show Summer Reads, Fallon did have to have books on the poll that were well-written, about an interesting subject and that appealed to a wide audience.
'Ask Again, Yes' ticks the box on all three.
Particularly when you look at the Goodreads page for the book, and find out it is currently rated with 4.12 stars out of a possible 5.0, and with some of their top reviewers giving it 5.0.
Most reviewers who loved the book also mention the family drama aspect being something they liked, the beautiful writing and the empathy Mary Beth Keane seems to have for all the characters.
The book also had to appeal more to women than to men because, let's face it, when it comes to these Oprah Winfrey-style book clubs, there are always more women than men that buy the recommended book and read it.
With Kate and Peter's love story, it most definitely does that.
Is reading a book chosen for The Tonight Show Summer Reads something you should read?
When this type of question comes up, it always reminds me of that kerfuffle in 2001 between Oprah Winfrey and Jonathan Franzen, the author of her book choice — 'The Corrections'.
In particular, the accusations of 'snobbery' thrown at Franzen after he said he wasn't too happy about his book being chosen by Oprah. Particularly as he felt the book was "a hard book for that audience".
You know. Because most of them must not be too bright if they liked Oprah's show.
And it's this kind of negativity towards celebrity book clubs that always makes me angry.
After all it is a kind of elitism, as certain people, who believe they are more 'intellectual' than others, seem to think anyone that reads a book recommended by a celebrity is an idiot.
But here is what you need to know about Jimmy Fallon's The Tonight Show Summer Reads.
1. He thinks books are important.
2. He thinks people should read.
3. He chose a well-written book.
4. You might like it.
And, honestly, it's that simple.
So, should you read 'Ask Again, Yes' by Mary Beth Keane, simply because it is The Tonight Show Summer Reads winner?
Well, no.
But, if you want to read a book you might like, is written well and comes critically and readerly acclaimed then, yes, why not?
What the publisher has to say about the book
Finally, here is what the publisher Simon & Schuster has to say about the book.
"A profoundly moving novel about two neighboring families in a suburban town, the friendship between their children, a tragedy that reverberates over four decades, the daily intimacies of marriage, and the power of forgiveness.

Francis Gleeson and Brian Stanhope, rookie cops in the NYPD, live next door to each other outside the city. What happens behind closed doors in both houses—the loneliness of Francis's wife, Lena, and the instability of Brian's wife, Anne, sets the stage for the explosive events to come.

Ask Again, Yes is a deeply affecting exploration of the lifelong friendship and love that blossoms between Kate Gleeson and Peter Stanhope, born six months apart. One shocking night their loyalties are divided, and their bond will be tested again and again over the next 40 years. Luminous, heartbreaking, and redemptive, Ask Again, Yes reveals the way childhood memories change when viewed from the distance of adulthood—villains lose their menace and those who appeared innocent seem less so. Kate and Peter's love story, while haunted by echoes from the past, is marked by tenderness, generosity, and grace."
You can buy 'Ask Again, Yes' by Mary Beth Keane now at just about all online and offline bookshops, or direct from the publisher. You can also purchase an ebook version from a number of online sellers if you prefer.
Related: You will find more about some of the year's recent book releases here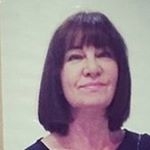 Latest posts by Michelle Topham
(see all)