The Kono Oto Tomare! opening theme song another of our Best Anime Songs
One of the biggest anime surprises of 2019 for me was Kono Oto Tomare! Sounds of Life, the series based around the Japanese traditional instrument — the Koto.
Not only does the story pull you in from the very first minute, the characters are some of the most beautifully written in recent anime.
Takezo Kurata, the president of the Koto club, and someone who has problems asserting himself.
Chika Kudo, the misunderstood 'delinquent', who is actually one of the softest hearted people.
Koto prodigy, Satowa Hozuki, the girl whose attitude is covering a family secret and who tries to teach the rest of the club how to play but finds it difficult to explain.
Tetsuki Takaoka, Kudo's friend, who always stands by him. Even when he's acting like an idiot.
These characters and everyone else in Kono Oto Tomare! are such complicated, interesting and actually quite lovely people that, as each episode ends, you rush to watch the next one as you don't want to miss a second of their lives.
It is not just the Kono Oto Tomare! story and characters that are so wonderful, however, it is also the music. The Koto music, of course, which I would have loved to hear even more during the series than we did.
And the Kono Oto Tomare! opening theme song and ending theme. Both of which are perfectly written songs for the theme of the anime.
In particular, though, the Kono Oto Tomare! opening theme song — 'Tone' — is a wonderful choice.
It is the ninth single from popular Japanese voice actor and singer Shouta Aoi. An actor that also voiced the role of Mio Kanzaki in the series.
And it is a song with lyrics that talk about the importance of being true to yourself and your artistry, while still performing with others.
That way you experience even more joy by playing with people that feel the same way you do, both in music and in life, while filling in the gaps in their skills with your own. Just as they also fill in the gaps in your skills with theirs.
Together creating a whole that is perfect.
There's no such thing
As a person who keeps perfect harmony.
It's a chord for filling in
The forms that I lack
Along with playing over the cool opening scenes of the popular anime, Shouta Aoi's 'Tone' also comes with a cute MV for the catchy song with Aoi singing the song on a desolate cliff top, backed by a group of dancers.
Watch both versions below. But be warned, it's so catchy, you'll probably be humming it for the rest of the day.
And yes, this is another edition to Leo Sigh's Best Anime Songs list. Enjoy!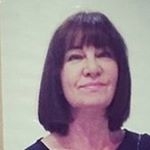 Latest posts by Michelle Topham
(see all)