After one-a-day cast member announcements beginning on Monday, the final main member of the upcoming anime Wind Breaker cast has been named today.
He is Shouya Chiba, who will be voicing Akihiko Nirei — a first-year student at Fuurin High School, and Wind Breaker protagonist Haruka Sakura's right-hand man.
Advertising
Something that happened soon after Nirei met Sakura and thought he was incredibly cool, so vowed to help him get to the top.
Akihiko Nirei is a usually calm and happy student, until he is attacked and then he becomes very stressed and afraid.
But, even though he is short and appears to have no skill in combat, Nirei actually has other strengths that may not at first be obvious.
One of them being friendly to others, which is why in the just-released Shouya Chiba as Akihiko Nirei video, he introduces himself by saying "I'll show you around".
Who is Akihiko Nirei's voice actor Shouya Chiba?
Japanese voice actor Shouya Chiba has been chosen to voice Akihiko Nirei, but it is just one of many main roles the currently 28-year-old actor has played in the last decade.
Advertising
They include Hajime in Blue Orchestra, Souma in Play It Cool, Guys, Matsuri in Ayakashi Triangle, Kiyotaka in Classroom of the Elite, Kazuki in Tribe Nine, Shinei in 86, Yuito in Iroduku: The World in Colors, Kou in Toilet-Bound Hanako-kun, and Kotarou in Tsuki ga Kirei.
He has also voiced characters in hit video games like Arknights, The Idol Master: SideM, and Touken Ranbu.
In playing Wind Breaker's Akihiko Nirei, Chiba will be able to show off his acting skills as he plays a character not quite as sure as himself as many of the others he has played.
Full main Wind Breaker cast now announced
Shouya Chiba joins the other five voice actors announced earlier in the week to make up a now fully-announced main Wind Breaker cast.
They are  Yuichi Nakamura as the voice of Hajime Umemiya, Yuuma Uchida as Haruka Sakura, Ryouta Suzuki as Toma Hiragi, Nobunaga Shimazaki voicing Hayato Suou, and Koki Uchiyama playing Kyotarou Sugishita.
No word yet on when the Wind Breaker anime will premiere, but likely some time in early 2024 at the latest.
Until then, watch the Shouya Chiba cast announcement video, featuring the cheerful Akihiko Nirei below.
Yep, all of these guys look like they will be a lot of fun.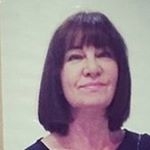 Latest posts by Michelle Topham
(see all)