Showtime cancels Jay Pharoah's unfunny 'White Famous' after just one season
The Hollywood Reporter is saying Showtime has canceled Jay Pharoah's new series 'White Famous' after just one season of only 10 episodes.  No surprise really, as the show simply isn't funny.
'White Famous' is based on the life of the show's Executive Producer Jamie Foxx, and follows the escapades of Floyd Mooney (played by Jay Pharoah) an aspiring African-American comedian who is desperate to become famous.
Unfortunately, neither Mooney nor the show are remotely funny, which is why critics slammed it and viewers turned it off.
USA Today's Kelly Lawler said about it, "What could have been a smart and incisive look at Hollywood is instead a sluggish, shallow and often sexist knockoff of Entourage", while Margaret Lyons of The New York Times slammed it saying "Each time it stumbles into a zone of almost-originality, it backs away so quickly that it practically trips over the anonymous naked women it insists on sprinkling throughout the show".
'White Famous' began airing on Showtime on October 15th with the pilot, and had its last show on the cable network on December 10th. It took place in the same world as the brilliant Californication even featuring some of the show's secondary characters, none of whom could save it.
The extremely talented Jay Pharoah deserves better.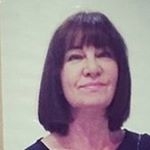 Latest posts by Michelle Topham
(see all)