London-based singer songwriter Shura has my Memories Monday video today. It's her debut single 'Touch', which went viral on YouTube last year, with more than 11 million views currently and still climbing.
Shura's 'Touch' is a electronic, synth, hip hop, pop song (yep, it incorporates all those). But what made this song so special and so attractive for so many people was the video, directed by Shura herself, and starring her friends.
Or should I say, the 'make out' factor of the video, as some blogs called it, with couple after couple kissing — straight and gay, which was lovely to see — and, then, the fact that so many blogs linked to it.
Watch Shura's 'Touch' in the video below. Isn't that just a perfect representation of how more of us should behave all the time? You know, the old cliché, make love not war. We'd all be better off for it.
And, if you like Shura's sound, don't miss checking out her '2Shy'. It's lovely as well.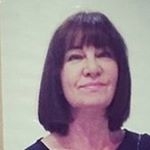 Latest posts by Michelle Topham
(see all)