Sia was back on The Ellen Show last week singing her latest single 'Elastic Heart' live. Maddie, the incredible 12-year-old dancer that performs to most of Sia's songs now, was also with her, along with the rest of the dance team.
Interestingly, Sia performed 'Elastic Heart' live this time, not with a paper bag on her head or facing away from the audience, as she often does, but instead with a long platinum blonde wig covering most of her face.
As for Maddie, she danced to most of 'Elastic Heart' while standing in a white box and, yes, it was another stunning performance from this lovely interpretive dancer.
By the way, if you haven't seen Sia's video for 'Elastic Heart' featuring Maddie and actor Shia LaBeouf, you're missing something amazing. Watch it here.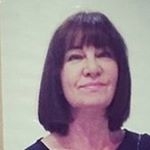 Latest posts by Michelle Topham
(see all)