Sia's new single 'Elastic Heart' has been generating a lot of controversy this week. Not the single itself, but the 'Elastic Heart' video that was released for it. That's because the video has 12-year-old Maddie Ziegler dancing in a cage with 28-year-old Shia LaBeouf.
Maddie is wearing just a flesh-colored leotard, and Shia is in just flesh-colored skin tight briefs so, of course, for the narrow-minded and repressed, this is 'child abuse' or 'pedophilia'.
And I look at the 'Elastic Heart' video, which is beautifully danced by Maddie Ziegler (God, that girl is talented), and gorgeously acted by Shia LaBeouf (the last 30 seconds are heart-breaking when you watch his face — and now I have a whole new level of respect for him), and I just feel sorry for the people who see 'dirty' in this.
Because if all they see is 'pedophilia' or 'child abuse' in a video this beautiful, it says more about them and their nasty minds, than it does about what is a stunning piece of art.
As usual, Sia has outdone herself again with 'Elastic Heart'. The song is fabulous, and the video beautifully choreographed and acted. Watch it below, and try not to cry.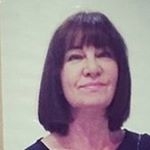 Latest posts by Michelle Topham
(see all)