Simon Cowell tells James Corden he was going to 'jump off a cliff' when Zayn Malik left One Direction
James Corden had a cute interview with Simon Cowell last night on The Late Late Show where the late night talk show host asked him where he was when he heard Zayn Malik was leaving One Direction. Cowell replied "about to jump off a cliff".
Cowell went on to say he "kind of knew this was coming", as he'd talked to Zayn several times and knew he wasn't happy. Then something happened and, just about overnight, Malik announced he was done.
James Corden, a big One Direction fan himself, responded by saying he thought the band was going to be absolutely fine as a foursome, with Cowell saying he's heard some of the new music the band is working on and thinks this year's new album is likely to be "the best record they've ever made."
Watch Simon Cowell talking about Zayn Malik leaving One Direction and don't miss the funny Michael Douglas trying to 'stir the pot'.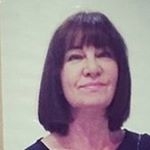 Latest posts by Michelle Topham
(see all)