Amir, France's representative to the Eurovision Song Contest 2016, has had his first two rehearsals in Stockholm in the last couple of days and, while some writers were whinging about how boring Amir's staging and performance was, from what I saw, I love it.
Because look at it. Rather than the typical everything-including-the-kitchen-sink staging we often get at Eurovision, Amir's staging is cool, elegant and beautiful. (photos here). Which, isn't that how we usually think of the French anyway?
Amir stands alone on stage in front of a blue backdrop of stars, galaxies and lights and, instead of relying on an extravagant LED screen and other staging to make his song seem better than it actually is (which is what so many Eurovision acts do), he simply presents 'J'ai Cherché' — his song.
The song itself is such a strong, upbeat pop anthem that gives you a hugely irresistible urge to dance every time you hear it, you don't need any other hoopla to make the song great. Plus, it's radio-friendly too so, as a Eurovision winner, would get a helluva lot of air play this summer.
For me, I find 'J'ai Cherché' ridiculously catchy, I think the presentation of it at Amir's first rehearsal was simple and lovely, and he is fabulous.
Throw in that Amir is deaf in one ear, yet manages to sing better than a huge percentage of other singers all of the time, and France is an act I am hoping does very well this year. After their last couple of Eurovision disappointments, they deserve to.
Watch Amir during his first rehearsal with 'J'ai Cherché' in the snippet video below. I  think it's the coolest thing.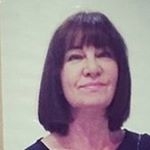 Latest posts by Michelle Topham
(see all)