I have been fascinated by the indie documentary Sing Me a Song from French documentary filmmaker Thomas Balmès since I heard it was being made, and then that it had premiered at the Toronto Film Festival last year.
The reason?
Advertising
Sing Me a Song is about Peyangki, a young Buddhist monk in Bhutan who meets a beautiful girl on WeChat soon after being able to access the Internet becomes possible in Bhutan.
It is also the follow-on to Thomas Balmès' 2013 documentary Happiness. A gem of a documentary that followed the same Peyangki, back then just 8-years-old, as the rapid development of Bhutan is seen through his eyes as he travels to Thimpu in search of a television.
The Sing Me a Song documentary catches up with Peyangki as he sells enough herbal mushrooms to allow him to pay for another journey to the city of Thimphu. This time to visit the girl he loves.
A journey that eventually has Peyangki having to make a choice between his life in a secluded monastery in a peaceful village, or a life in a city where the girl he dreams about lives.
Advertising
Sing Me a Song is a study on what happens when someone profoundly innocent is suddenly able to access a new world with endless possibilities, and what that might ultimately mean for the Bhutanese society as a whole in a secluded country that has been known for a long time as the happiest place in the world.
Watch the official Sing Me a Song trailer below.
The documentary itself is due for release on Video on Demand in the U.S. in January, 2021.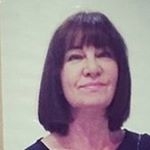 Latest posts by Michelle Topham
(see all)