An anime that begins slow but soon burrows its way into your heart is Sing"Yesterday for Me (aka Yesterday wo Utatte). A romance, slice of life anime with some of the most relatable characters, a beautiful art style and an incredibly sweet plot.
That Sing "Yesterday" for Me has finally gotten an official English dub then is great news, as it offers this cool anime series to an even bigger audience.
Along with the announcement of a Sing "Yesterday" for Me English dub, we also got information about the English language cast.
It includes:
Aaron Campbell (Mokoto in Tomodachi Game) who plays university graduate with a complete lack of direction Rikuo Uozumi
Jill Harris (Nino in The Quintessential Quintuplets) who is voicing bird-girl-who-is-in-love-with-Rikuo Haru Nonaka
Michelle Rojas (Tooka in Date a Live) is voicing Rikuo's-friend-who-can't-make-up-her-mind-who-she-likes Shinako Morinome
Dallas Reid (Asta in Black Clover) plays boy-who-is-in-love-with-Shinako Rou Hayakawa
Jerry Jewell (Kyo in Fruits Basket) is playing combini store clerk Kinoshita
 Lee George (Appare in APPARE-RANMAN!) who is voicing Rikuo's friend and relationship advisor Takanori Fukuda
The English dub version of Sing "Yesterday" for Me is being directed by Caitlin Glass (Ousama Ranking).
The Sing "Yesterday for Me anime series is based on the manga by Kei Toume. The original Japanese anime is directed by Yoshiyuki Fujiwara (Plastic Memories).
The Sing "Yesterday" for Me English dub begins streaming on Crunchyroll tomorrow — August 3rd. They have this to say about the plot:
Kei Toume's eighteen-year youth ensemble classic gets its long-awaited animated adaptation.

A story of love and humanity, following four boys and girls trying to live their best lives through hardship and turmoil, in a small town on a private rail line just outside of Shinjuku. Minor misunderstandings lead to big complications, and their various feelings become entangled.

A story of daily life lived 49% looking back, 51% looking forward.
Watch the official Sing "Yesterday" for Me trailer below and, if you prefer an English dubbed anime, do watch it as it is one of the best romance anime released in years.
RELATED: Sing "Yesterday" for Me theme song 'Kago no naka ni Tori' is gorgeous — Listen!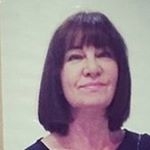 Latest posts by Michelle Topham
(see all)