One of my favorite anime theme songs from 2020 was the Sing "Yesterday" for Me theme song — 'Kago no naka ni Tori' by Japanese rock band yourness.
An anime I binge-watched this week for the second time, as it is such a superb depiction of how love can often be so confusing, you don't always recognize it. Even when it's right in front of your face.
And, to me, 'Kago no naka ni Tori' (aka 'Bird in a Cage') with its gorgeous melody and lyrics, illustrates that confusion and the pain of love so perfectly.
But particularly with its lyrics, as the song talks about being in love during the cherry blossom season, but knowing that love will end just like the cherry blossoms will, as the person they are in love with leaves them.
In this case, the song's lyrics also beautifully tell the story of every main character in Sing "Yesterday" for Me.
The story of Shinako who knows that Yū, her first love, is dying, and will probably do so while the cherry blossoms are still in bloom.
It's now spring, cherry blossoms in full bloom
The day is coming when I won't see you
Is that enough for you?
Especially as we as outsiders can see the love Shinako had for Yū was never fully reciprocated. Probably because he knew he was dying, and didn't want to hurt her even more than she would already be.
Then there's the love Rikuo has for Shinako, the way Haru feels about Rikuo, and how Yū's brother Rō is desperate for Shinako to see him as the man who loves her.
Ah, what should I do
How can I keep myself from you
Hey, what to do, what's the way to
Sing yesterday with a smile
When you turn me down the way you do
All three of them desperately trying to get the attention of the person they love, while that person is still fixated on somebody else.

The lyrics of yourness' 'Kago no naka ni Tori' illustrates all of their feelings so perfectly and, damn, that melody is beautiful.
RELATED: Who does Rikuo end up with in Sing "Yesterday" for Me?
'Kago no naka ni Tori' by yourness also has a music video featuring scenes from Sing "Yesterday" for Me, that is equally as lovely, as is shows Haru, Rikuo, Rō and Shinako as their intense feelings for another person are rejected again and again.
Listen to 'Kago no naka ni Tori' by yourness in that video, and on the Spotify player. It really is a stunningly perfect song.
And, of course, watch Sing "Yesterday" for Me on Crunchyroll. It is one of my favorite romance anime of all time. Hopefully, it will become one of yours.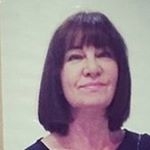 Latest posts by Michelle Topham
(see all)