Eurovision Song Contest 2012 winner Loreen has been rumoured to be releasing her second studio album sometime in 2015, three years after her debut album first appeared. In fact, with rustlings on the internet and in social media now getting louder, it's looking like Loreen's new album could be on its way soon. We could even get a new single from it as early as March.
Reportedly called 'Paperlight', Loreen's second album is being called 'a comeback' by the singer herself. At least on a gorgeous photograph of herself she uploaded to Instagram a couple of weeks ago, which she captioned "Loreen.se/comeback #PAPERLIGHT"
If you then go to the website mentioned in her caption, you're immediately faced with a photograph of Loreen and the words "The future is near. Loreen is coming back'.
Yep. That girl's got a new album coming out, and coming out soon.
'Paperlight' is being released on the Warner Music label, with the first single from the album (possibly Paperlight?) expected sometime in March.
Personally, I don't care which single Loreen releases from 'Paperlight' first. Just as long as she releases something. As three years without any real new music from this phenomenal woman is a long time.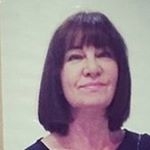 Latest posts by Michelle Topham
(see all)