Sir Christopher Lee died of respiratory problems and heart failure
Incredibly sad news today for anyone who loves horror films, iconic British actors, Lord of the Rings, Star Wars or just actors who are damned good at what they do. Sir Christopher Lee, the British actor famous for his roles as Count Dracula, Saruman in Lord of the Rings, and Count Dooku in the Star Wars movies has died at the age of 93. According to his family, Christopher Lee died of respiratory problems and heart failure.
Although the announcement of his death was made today, Sir Lee died on Sunday, June 7th, at a London hospital. His family chose to delay the announcement until all those closest to him had been informed of his death.
Christopher Lee first became a star after his appearance in the film Dracula Has Risen From The Grave. He followed this film up with numerous appearances in horror films throughout the late 1950s and 1960s, and was one of those actors who, if a new horror film released, you always expected him to make an appearance somewhere.
In the 70s Christopher Lee moved away from horror and on into different genres of movie. He starred as Saramanga in The Man With The Golden Gun, Mycroft Holmes in The Private Life of Sherlock Holmes, Rochefort in The Three Musketeers, Lord Summerisle in The Wicker Man and Martin Wallace in Airport '77, to name just a few of the hundreds of roles he played.
In all, between 1970 and 2001, when he first played Saruman in Lord of the Rings, Christopher Lee starred in more than 80 movies. He starred in many more afterwards, for a total of 206 films he acted in or starred in during his lifetime, along with a slew of TV shows and video games. Lee even had a stint as a heavy metal singer.
In response to this, Lee was knighted by the Prince of Wales in 2009 for services to both drama and charity.
Although, 92 years old before he was taken into hospital with respiratory problems three weeks ago, (he turned 93 while in hospital) Sir Christopher Lee continued to work. His next project was supposed to have been a movie with Uma Thurman, due to start filming in November.
Sir Christopher Lee leaves his wife of 53 years, the former Birgit Krøncke, and a daughter Christina Erika Carandini Lee.
And saying "He will be sadly missed" really doesn't do Christopher Lee justice at al, does it? His career was monumental; to such an extent he was a true living legend. He made hundreds of millions of people happy with his roles in a slew of stunning movies and he was, as has been said over and over again, incredibly intelligent, elegant, charming, respectful and kind.
A life well lived it seems.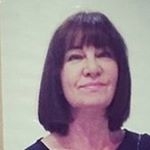 Latest posts by Michelle Topham
(see all)