Sir, You Are Being Hunted: alpha game releasing on August 9th
Sir, You Are Being Hunted, the extremely successful Kickstarter funded game from British developer Big Robot, is a survival horror game that takes place in a world of well-dressed robots and British sensibilities. Needless to say, it's quirky, odd and highly anticipated, as can be seen from this new Sir, You Are Being Hunted video from Big Robot's Jim Rossignol and the comments it's getting from critics and gamers alike.
In Sir, You Are Being Hunted, you find yourself in a dreary, damp and depressing British environment that's populated with robots that will hunt you, spy balloons that will track you down, and even scarecrows that will come to life and tell on you.
That's why it's going to be a major trial to survive when you suddenly find yourself stuck in this world, with your only way out being avoiding capture, scavenging for supplies, and finding parts of a machine that will take you home.
Sir, You Are Being Hunted is still in beta with a small group of just 90 beta testers having been given access to it. But it will be released in alpha state on August 9th and anyone who backed it on Kickstarter will be given access to it.
Or, if you pre-order the game now, you'll also get in on it. And 'in on it' means being involved in one of the most unique survival horror games to come out in a long time, so well worth the pre-order coinage, I'd say.
You can pre-order Sir, You Are Being Hunted on Big Robot's website for just 20 bucks and, by the way, do be aware it's DRM-free (unless you choose to play it on Steam, that is).
Meanwhile, watch the update video from Jim Rossignol below, to see what Big Robot has planned for the alpha and for coming updates. The completed game is due to be released sometime towards the end of the year.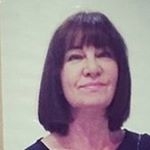 Latest posts by Michelle Topham
(see all)