It is only a couple of weeks before the new anime CUE! premieres and, man, am I excited. Tons of cute girls, fun music and a gorgeous art style — what more could you want?
Well, at least one more trailer for the upcoming anime, with the sixth CUE! trailer released late yesterday.
As usual,the sixth CUE! trailer shows all of the girls who are auditioning to be trained to become some of Japan's leading voice actresses, and some of the self-doubt they experience along the way.
Voice actresses in Japan
Voice actresses in Japan are called 'seiyuu',( 声優, seiyū) by the way, and work at a highly sought-out though not particularly well-paid job for most.
Not when you consider the lower rung of seiyuu only receive around $150 an episode, and the highest about $400.
This after they have often spent several years paying for voice acting classes, along with all of the costs associated with starting a seiyuu career in Japan.
In a typical 12-episode anime then, if the voice actress appears in every episode, that is only $1,800 to $4,800 per season of an anime series. For an awful lot of work.
Considering many voice actresses only get two or three jobs a year, and their agency takes a cut of all the money they make, like many other people working in the Japanese anime industry, it doesn't earn most enough money to live on.
With special appearances, however, some do make up the income they need to survive.
But, do be aware, as you watch CUE! when it premieres in January, it is likely to be very much a glamorization of an industry that is difficult for many.
Of course, once CUE! begins airing, it will only persuade even more Japanese girls to work towards a career as a seiyuu.
CUE! is directed by Shin Katagai, and is animated by Yumeta Company and Graphinica.
The first episode of the CUE! anime series will stream on Crunchyroll from January 7th, 2022.
Watch the sixth CUE! trailer and get excited as, regardless of how difficult the Japanese voice acting industry is, this one still looks utterly adorable.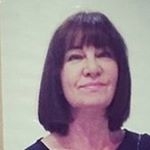 Latest posts by Michelle Topham
(see all)