A new key visual for the upcoming original anime SK8 the Infinity has just been released and, man, you can feel the ultra-high energy popping in it. (see below)
Along with the key visual, the main cast for the youth skateboard race battle series has also been announced today and, if you are a keen anime fan, you will already be familiar with most of these superb Japanese voice actors.
Cast members named so far include:
Tasuku Hatanaka (My Hero Academia, Kabaneri of the Iron Fortress) as Reki
Chiaki Kobayashi (Wise Man's Grandchild) as Langa
Takuma Nagatsuka (My Hero Academia) as MIYA
Kenta Miyake (My Hero Academia, Overlord) as Shadow
Hikaru Midorikawa (One Punch Man, Persona -trinity soul-) as Cherry blossom
Yasunori Matsumoto (Doraemon, Shadow Skill) as Joe
Takehito Koyasu (Food Wars! Shokugeki no Soma, Gintama) as Adam
Kensho Ono (Starmyu, Woodpecker Detective's Office) as Tadashi Kikuchi
SK8 the Infinity itself also sounds like the type of high action anime that could just kick off another craze — that of underground skateboarding where rules are made to be broken, and taking risks is key.
That's because SK* the Infinity tells the story of two high school boys — Reki a student who loves skateboarding and a new transfer student called Langa who is a skateboarding newbie.
These two aren't just involved with the type of skateboarding that has you hanging out with your boards and friends at the park though. Instead, SK8 the Infinity involves a secret underground (literally) skateboard competition where the rules say there are no rules, and where competitors are expected to takes their boards through a course in a dangerous abandoned mine while crowds of spectators watch them succeed or fail.
Yep, just the kind of anime that will have fans glued to the screen and then outside right after trying the cool, risky moves shown on it themselves.
SK8 the Infinity is being directed by Hiroko Utsumi (Free!, Banana Fish), with Chief Animation Directors Michinori Chiba (Basilisk) and Hiroki Kanno (Bungo Stray Dogs) and character design by Michinori Chiba (Basilisk).
The all-important skateboard design is being carried out by Studio No Border and animation by Japanese animation studio Bones (My Hero Academia, Mob Psycho 100). (article continues below…)
Miyu Tomita and Rina Hidaka star in Otherside Picnic — yuri sci-fi anime premieres in 2021
Scripts are being written and handled by Ichiro Okouchi (Kabaneri of the Iron Fortress).
SK8 the Infinity will premiere in Japan on January 9th, 2021 on ABC TV and TV Asahi with a premiere in the west likely soon after.
Until then, check out the recently-released SK8 the Infinity trailer below, because this original anime series looks like it's going to be a helluva lot of fun.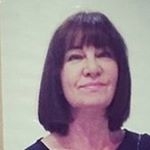 Latest posts by Michelle Topham
(see all)