The new school-themed anime Skip and Loafer premiered April 4th to a very positive response from viewers so far. Today Studio P.A. Works has released the Skip and Loafer ending animation video.
A Skip and Loafer ending animation that features protagonist Iwakura Mitsumi calmly walking her way through the video's one and half minutes of hand-penciled loveliness, as it concentrates on some of the anime's supporting characters.
The Skip and Loafer anime is based on the manga by Misaki Takamatsu.
A manga with eight volumes out in Japanese, and with Seven Seas Entertainment publishing its English language versions.
Seven Seas Entertainment is publishing the manga in English.
There are currently six volumes already out, with the seventh one due to be published next month.
The American publisher describe the manga's plot like this:
Excellent student Iwakura Mitsumi has always dreamt about leaving her small town, going to a prestigious university, and making positive change in the world.

But Iwakura is so focused on reaching her goals that she's not prepared for the very different (and overwhelming) city life that awaits her in a Tokyo high school.

Luckily, she makes fast friends with Shima Sousuke, a handsome classmate who is as laid-back as she is over-prepared. Can this naive country girl make it big in Tokyo with Sousuke by her side?
Watch the just released Skip and Loafer ending animation, which is sweetly illustrated by the anime's ending theme song 'Hanauta to Mawari-michi' by Rikako Aida.
The anime itself is streaming on Crunchyroll, with its second episode premiering earlier today.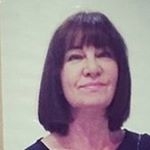 Latest posts by Michelle Topham
(see all)