When new student Mitsumi Iwakura heads off for her first day of high school in Tokyo, it appears her positive attitude may just have been a little premature.
Well, at least if the just released Skip and Loafer PV is anything to go by.
Advertising
After all, on your first day at a new school, you don't expect to be late, meeting a cute boy while looking incredibly awkward, or running down the street barefoot with your shoes and socks in your hands.
That was just part of Mitsumi's first day in her new school. A day the country girl probably didn't think she would experience when she arrived in the big city.
Then again, the social norms in a big-city high school are quite a bit different than in the country, and Mitsumi will soon find out just how different.
No worries, though, as classmate Shima Sousuke is around, and happy to help.
Advertising
Along with the short scenes showing Mitsumi on her not-so-great first day, the just released Skip and Loafer PV also introduces the two main characters. They are:
Tomoyo Kurosawa (Koma in Uchitama?! Have you seen my Tama?) as Mitsumi Iwakura
Akinori Egoshi (Wodan in How a Realist Hero Rebuilt the Kingdom) voicing Shima Sousuke
Skip and Loafer is being directed by Kotomi Deai (Natsume's Book of Friends Season 6). He is also in charge of series composition.
Manami Umeshita (key animation for Doukyusei -Classmates-) is both character designer and chief animation director.
P.A. Works is in charge of animation production. No word yet though on when the anime will premiere.
The upcoming Skip and Loafer anime is based on the rom-com manga by Misaki Takamatsu.
Seven Seas Entertainment is publishing the English language version of the manga, with four volumes currently out and a fifth one due in July.
As for the anime, watch the new Skip and Loafer PV below, to see just how frustrating Mitsumi's first day at school turns out to be.
Then keep up to date on the latest Skip and Loafer news via the anime's official website.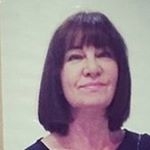 Latest posts by Michelle Topham
(see all)