Japanese singer Skirt (aka singer songwriter Wataru Sawabe) and rapper PUNPEE got together earlier in the year to write the ODDTAXI opening theme song.
One of the coolest anime theme songs this year, from one of the best and most underrated anime series. (Watch the trailer at the bottom of this article if you haven't watched the anime yet — it is brilliant!!!).
For Christmas Eve, Skirt and PUNPEE got together again.
This time to give a live performance of the 'ODDTAXI' theme song for the YouTube channel — The First Take.
The Sony-owned channel that allows artists to perform a song in just one take — good or bad — and one that has featured some spectacular live performances over the last couple of years.
And was it just me, or were you as thrilled as I was to not only see Skirt and PUNPEE's 'ODDTAXI' getting a chance to be heard live on The First Take, but also seeing them absolutely slay the song as they performed it?
A supremely mellow, cool song that was seriously one of my favorite things to come out of the anime industry in 2021, and one I have listened to so many times on Spotify I have probably just about worn out the digital file.
Watch Skirt and PUNPEE performing 'ODDTAXI' on The First Take on Christmas Eve, and luxuriate in just how cool and laid-back these guys are as they are doing it.
The track itself is an absolute banger.
And, of course, don't miss listening to the official recorded version of 'ODDTAXI' as well. A song that is heading towards 5 million plays on Spotify.
You can do that on the Spotify player down below and, of course, watch ODDTAXI on Crunchyroll.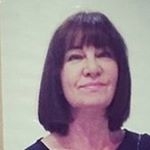 Latest posts by Michelle Topham
(see all)